Are you planning to buy your first home in Northern Ireland in the near future? Do you need a helping hand getting on the housing ladder? You're not alone. Especially in a competitive market where bidding wars are fierce!
There are two fantastic Help to Buy schemes in Northern Ireland, which could be of assistance:
Shared Ownership
Rent to buy
Let's dive in.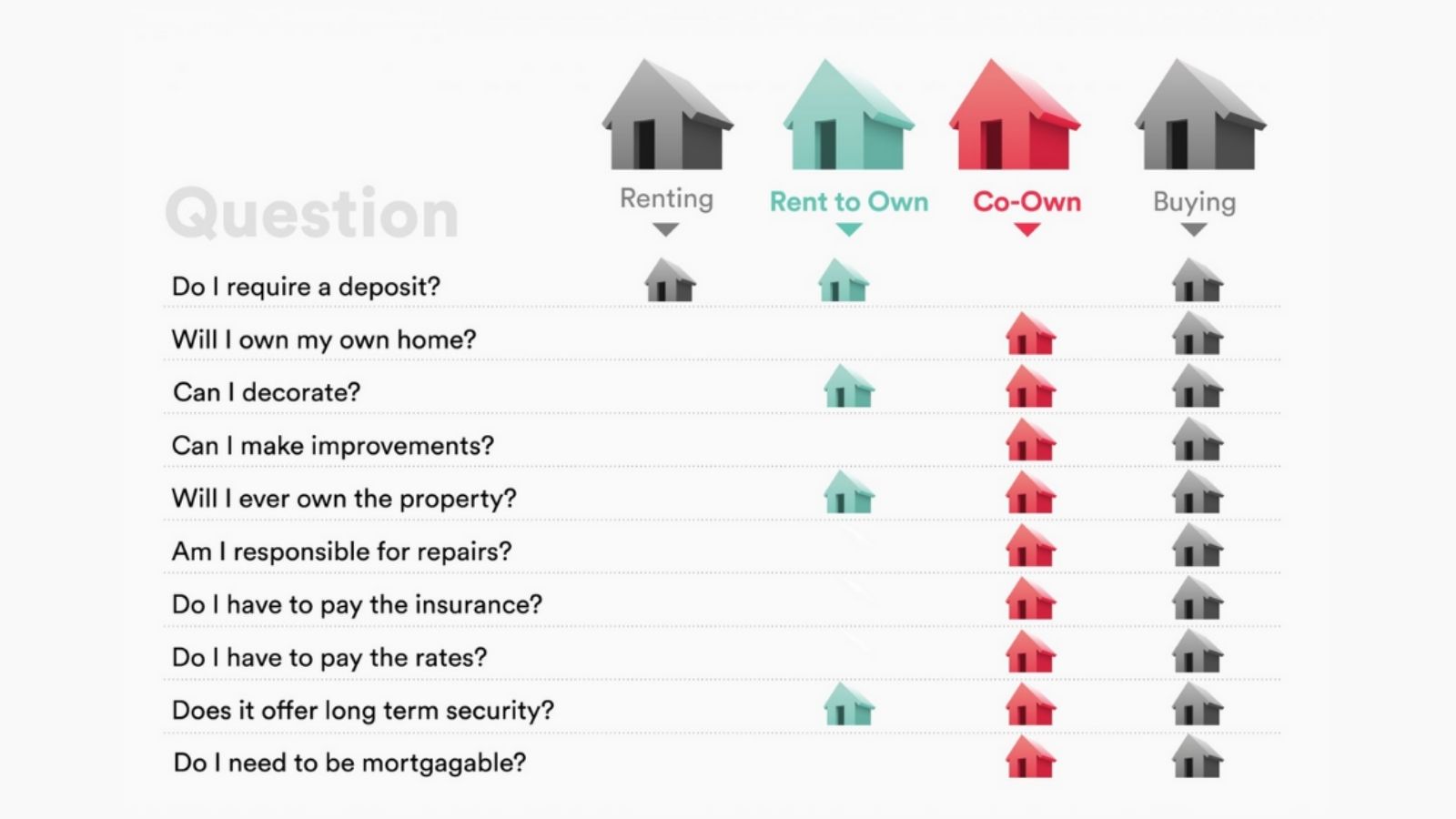 Shared Ownership (also known as Co-Ownership)
Shared ownership schemes allow you to own a portion of a property and to rent the remainder from a housing association.
Co-Ownership Housing has been the best-known scheme for people who want to buy a home but who cannot afford to purchase 100% of the property they're interested in, or cannot afford a sizeable deposit.
'Co-Own is our shared ownership plan. In a nutshell, we buy a place together. You buy the share that you can afford, between 50% and 90%, and we cover the rest.' You will then pay a smaller mortgage, plus a small amount of rent on the other share.
---
Connect with award winning FCA Authorised Mortgage and Protection Advisors, receive tailored advice and save on your mortgage.
Get in touch:
Mortgage and Protection Advice is provided by Mortgage Joy Limited (FCA: 955439)
---
Top Benefits of Co-Ownership
You don't always need a deposit with Co-Own. Some lenders take our share instead of a deposit.
When you're able to, you can increase your share in your home bit-by-bit until you own it all.
It's 100% your home, you can decorate and make home improvements.
If you decide to sell your home, Co-Ownership will value your home and you will get the benefit of any increase in the value of your home due to improvements you have made. Then, the remaining value will be split between you and us, depending on the share that you own.
T&Cs, who can apply for Shared Ownership?
You can apply to buy a home through Co-Ownership if:
you are over 18 and live in the UK
you do not currently own any property or land anywhere
you will live in the property as your only residence and will not use the property for business purposes
you have an adequate right to reside in Northern Ireland
you have had no payday loans or home credit within the last 12 months
you have no outstanding bad credit, such as CCJs or defaulted loans, at the time you apply
you could not afford the property without using the Co-Ownership scheme
the property you want to buy is not valued at more than £165,000.
You can find out more about Shared Ownership here, or check out Co-Ownership directly here.
Rent to Buy (also known as Rent-to-Own)
A number of companies in Northern Ireland provide "rent to buy" schemes, but only one of these is backed by the government. This government-supported scheme is managed by Co-Ownership.
This scheme gives people an opportunity to move into a new build home as private tenants with an option to purchase the property. Tenants live in the property for a maximum of three years under a fixed term tenancy agreement before either buying the property from Co-Ownership or moving on.
How does it work?
You choose to rent a new build house anywhere in Northern Ireland (up to the value of £165,000) for up to 3 years whilst taking steps to improve your mortgagability.

At the end of the tenancy, you can buy the property from Co-Ownership at its current market value.

Co-Ownership will give you a 20% refund of the rent that you have paid over the 3 years, which can only be used as a deposit for your mortgage on that same property if you wish to stay.
'Simply put, you choose the property, we buy it, you rent it, and then buy it from us! Easy!'
Top Benefits of Rent-to-Buy
Allows you the time to address your eligibility issues while living in the house that you want to make your home.
Security and peace of mind, it removes the fear of "when is the landlord going to want his property back".
It will help you to build a deposit for your mortgage (20% of every rent paid goes towards your deposit).
You choose the property in a location that you want to be in, any new build property up to the value of £165,000.
By partnering with Experian, Rent to Own can improve your credit rating through the Rental Exchange
T&Cs, who can apply for Rent-to-Own?
are working, including temporary work, or are self-employed
manage your money well and can afford the rental payments on the property
are not entitled to housing benefit
do not qualify to buy a property through Co-Ownership
do not qualify for a mortgage to purchase a home outright.
Co-Ownership will consider purchasing properties through this scheme as long as the property
The property is a new build with a 10 year warranty
The property is ready to occupy now or in the near future
The property has a purchase price under £165,000
The property is not a one bedroom property or an apartment
The property has a turnkey finish but does not include any extras or add ons to the builder's basic specifications.


You can find out more about Shared Ownership here, or check out Co-Ownership directly here.
Lifetime ISAs
Opening a Lifetime ISA could be a fantastic way to save towards your first home.
The Government will give you a bonus worth 25% of what you pay into a Lifetime ISA every tax year. The bonus is paid in monthly, and the maximum bonus is £1,000 in a tax year.
You need to be aged between 18 and 40 to open a Lifetime ISA and may have to meet other eligibility conditions, depending on your own lender's policies.
If you intend to use the bonus payments to help with the cost of buying a home, certain conditions apply.
For example:
you must be a first time buyer who has never owned a home in the UK or anywhere else before
your property cannot cost more than £450,000
you must intend living in the property you want to buy
you have to use a traditional repayment mortgage to finance the purchase.