The stamp duty holiday has been a hot topic in the housing industry over the last year. Although the scheme was recently extended, changes are coming into play this July as we see the phasing out of the stamp duty holiday scheme begin.
The Stamp Duty tax break began in July 2020 to revitalise the property market in uncertain times. It allowed homebuyers to save up to £15,000 on their property purchase.
It's now too late to make the full saving as the scheme begins phasing out. But homebuyers in England and Northern Ireland can still make sizeable saving off their bills until the end of September.
What Stamp Duty Holiday changes were made on the 30th of June?
In England and Northern Ireland the temporary £500,000 property value for tax-free savings, has been reduced to £250,000 from the 30th of June 2021 until the 1st of October 2021. Then we will see the return to standard stamp duty tax on properties over £125,000.
The stamp duty holidays have come to a complete close for those in Scotland and Wales, and back to the original rates.
How much will I save on Stamp Duty if I buy before the 1st of October? Is it worth the rush?
The updated allowance of tax-free stamp duty is now on properties up to £250,000. This means the maximum you could now save is £2,500.
The table below (provided by Which) explains how much you'll need to pay: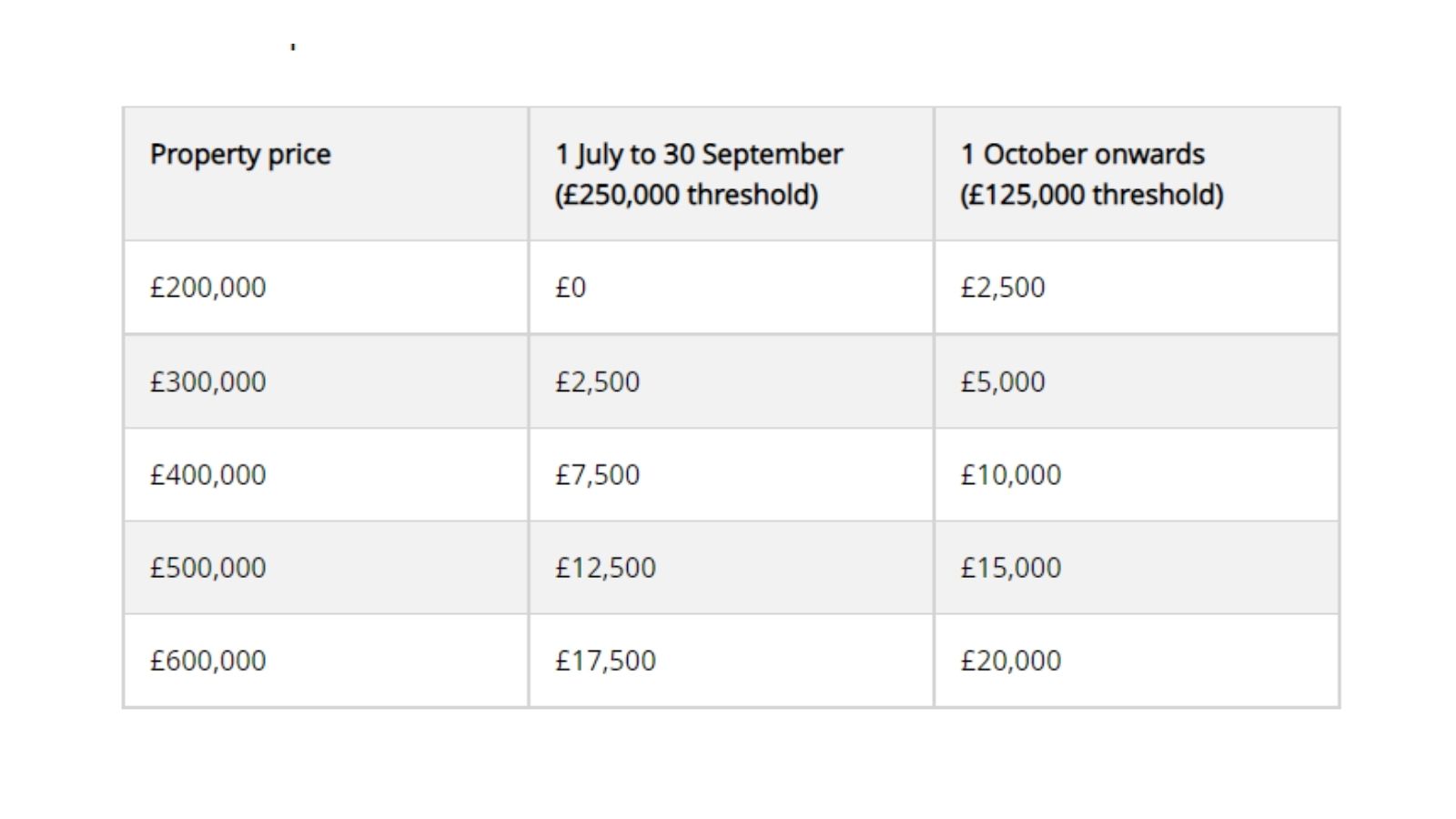 How do Stamp Duty Holiday changes affect First Time Buyers?
The stamp duty holiday changes actually won't make a massive difference to first time buyers.
First Time Buyers benefit from a higher threshold before paying stamp duty. This goes up to properties of £300,000. This was introduced in 2017, so it's not a new stamp duty holiday for first-time buyers.
This means that most first-time buyers won't pay any stamp duty unless they're buying homes in more expensive locations. With the average First Time Buyers in England paying £225,000 for their first property, £300,000 is enough room to get something nice.
Think you're ready to get your Decision in Principle? Try our free mortgage readiness checklist and put your eligibility to the test!